Practice works with companies across Industry verticals, types and sizes in delivering the CFO agenda.
Business Start-ups
We are pioneering financial consulting firm providing all kinds of business startup ideas and services including incorporation of business with Registrar of Companies, Startup India and necessary documentations. With vast experience across industries, our startup business consultants advise clients with tailor-made solutions for the distinct demands of the business startups with high level strategies that are uniquely customized according to the modern accountancy practices. Our business startup ideas are so detailed and delivered in a simplified language so that MSME clients get an extensive benefit of it and achieve their complete potential. We provide deep knowledge about all startup business resources available to our clients.
Our active and continuous approach focuses on result-based involvement with small and medium sized clients to help move your business to the next level. Further, our business startup services are sincerely aimed at being a profitable choice for clients and feel valued for choosing us in all possible ways.
Company Formation
For company formation in India, its mandatory to get the entity registered with Ministry of corporate affairs (MCA) as per Companies Act, 2013 (governing law for formation of company). ApnaCFO believes that the knowledge benefits of company formation process are crucial for all companies irrespective of their size, as many companies fail to reach their full potential due to limited guidance and access. Hence our experience and expertise of providing best company formation services for building and running small and mid sized organizations with an aim to bring dramatic improvements in client's business performance. We guide you through the exhaustive company formation requirements and work together with you and your team to deliver the right outcomes.
Our business consultants are specialized in providing best company formation support to get to the bottom of a problem that clients face and help them make the critical financial decisions necessary to succeed in business with our latest management thinking.
Project Reposts
Project reports play an important role while making a decision for investments, project execution and future extension plans. It acts as the base document for project funding proposals, planning and implementation. We have a team of expert professionals, who closely interact with clients and prepare high quality customized project freports. We prepare relevant business valuation reports to support project funding. We provide reliable and prompt project funding reports in complete conformity with the industry quality norms. Detailed project report also ensures easy approval of the requested bank loans and capital from project funding agencies.
Our business consultants are experienced in drafting the reports with precise content, presentation and financial analysis.
Industrial Policy
The Government of India has framed Industrial Policy to regulate the ownership and structure of any industry or startups. We provide detailed knowledge to the clients about the policies related to industrial rules and regulations, incentive, punishments, tariffs, labour employment, foreign capital etc. Adherence to these policies help maintain a sustained growth in company productivity.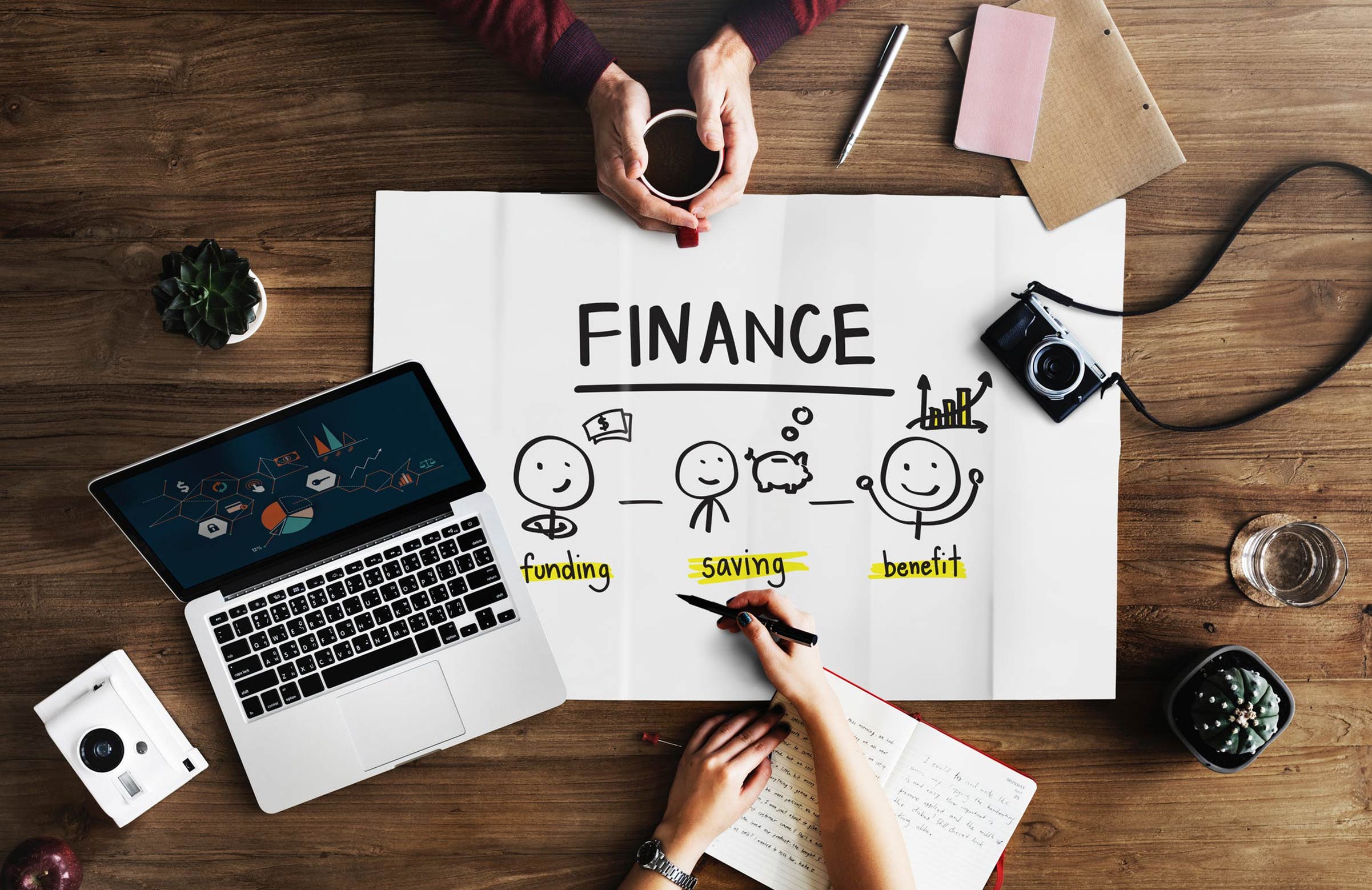 Loans and Project Funding
Most of the business startups and MSMEs require capital either in the form of debt or private equity to start and grow their businesses. In India, loans or project funding can be sought from project funding agencies including banks, private equity funds, Angel investors and venture capitalists, hence ApnaCFO believes that clients must utilize the complete banking loans and project funding facilities available for them. Our business consultants can help your business obtain Term Loans, Working Capital Facilities, Corporate Loans, Letter of Credits, Bank Guarantees, Loan against Property, Loan against Shares from project funding agencies.
In order to promote the entrepreneurship of startups and MSME business enterprises, the Government of India provides collateral free loans under various schemes including the Credit Guarantee Fund Trust for Micro and Small Enterprises (CGTMSE Scheme) and MUDRA loan scheme. Under the CGTMSE scheme, loan amount upto Rs.1 crore is sanctioned for Enterpreneurs without any collateral security. Under the MUDRA loan scheme, loan amount upto Rs.10 lakhs is sanctioned for setting up and operating of MSMEs in the manufacturing, processing, trading and service sector.
Our business consultants advise clients about all the available project funding schemes, understand your business needs, provides you the better available options for capital syndication from project funding agencies, prepare the necessary detailed project funding model or reports, submit request for credit to project funding organisations, follow up till sanction and disbursement of the requested
project funds.
Licensing
In India, it is a prerequisite to obtain licence from the government to begin a start-up, open a new industry or to expand its production. Licences are issued to expand company production, only if the government was convinced that the economy required more of the goods.
Licensing
Our business consultants help in you in filing for licenses, respond to queries and assist you in getting its approval.
Patents
One of the most important legal documents for securing your startup business ideas or inventions are Patents. Patent is an exclusive right for an invention provided by the law for a limited time to the Patentee. Patent registration applications in India are handled by the Patent Office, Controller General of Patents, Designs & Trade Marks. By patenting an invention, the patentee is able to control the making, using, selling or importing of the patented product or process for producing that product without his/her consent. Patent registrations have a validity of 20 years from the date of filing of patent application, irrespective of whether it is filed with provisional or complete specification.
Our business consultants assist you to file a patent application in India and also provide valuable inputs to register you patents. We provide all kind of documentation services, advise you about the Indian laws necessary for obtaining patents.
Budgeting and Business Plan
Proper budgeting and forecast is mandatory for any business to be successful. A business plan is like a blueprint or guide for a business, wherein it contains all vital information pertaining to its promoters, business model, infrastructure, operations, human capital, SWOT analysis, competitor analysis, market analysis, risks and projected financial performance. The more the business plans are understandable and clear, the more it gains the insights of investors for your business.
Our business consultants have vast experience in preparing excellent and structured business plan for your startup.
Our consultants spend quality time with the clients and explain the business planning process. We also provide business plan templates and give a detailed presentation on business plan requirements.
MIS
ApnaCFO offer the best customized Management Information System (MIS) development services for start-ups and MSMEs. MIS is a software application majorly used for taking crucial business decisions within an enterprise.
Our MIS services include optimizing the large set of real time data into a summarized format that eases and adds clarity to your decision making. One of the important role of CFO in any organisation is to oversee MIS and ensure that the organisation works in order and deliver what is expected.Some of the other promising applications of MIS are to assess employee performance, to provide meaningful insights while bringing changes to organisational structure,to monitor the operations performed at the lower levels and plans to improve production or expand business.
Based on your organizational needs, our business consultants provide tailor made end-to-end assistance in developing a customized business-specific MIS application.
Accounting,Policy and Process
Our financial accounting services include handling vendors and creditors account, trading and demat account and making financial statements. Financial Accounting policies are specific prewritten measurement systems and procedures that a company must adhere to prepare its financial
statements.
Likewise, there is a pre-set module of instructions in financial accounting process as well. It includes routine analyzing and recording of transactions in the journals, posting debits and credits from journal entries to the general ledger, adjusting the assets with a trial balance, preparing financial statements and closing the temporary accounts.
We assist our clients to prepare new accounting policies, update or change existing accounting policy documentation and their implementation within a company or across group companies. Our business consultants advise our clients about business financial basis and explain them about the various finncial accounting policy choices permissible under the applicable standards and elaborate their impact on the financial statements.
HR Compliances
HR compliances refer to the legal framework within which organizations must operate, in the treatment of their employees. These laws deal with a range of issues; from the payment of minimum wages to maternity benefits or professional taxes.
In India, adhering to statutory compliances is mandatory for all big, medium, small and startup companies. If any company fail to adhere to HR compliances, they may have to face heavy penalties which are several times more than complying with legal guidelines. Our business consultants are well-versed with all the labour regulations of our country and thereby assists you in formulating the company policies and help you in preventing from the risk associated with non-compliance of these legal requirements.
Income Tax
Our business consultants team are always updated on the new tax rules, laws and amendments and have a proven track record in providing best tax planning opportunities that minimize both your current and future tax liabilities. Our professionals assist our individual and business clients in understanding the procedure to file income tax return and the check-list that they desire throughout the year. Our tax services offered include return preparation for individuals (including, citizens of India, NRI, expatriates), firms (LLP, start-ups, companies including both Profit and Non-Profit organizations), tax applicability for starting, buying or selling a business, tax benefits for projects in Special Economic Zone (SEZ), Tax Deduction at source (TDS), addressing queries from Income Tax department including Black Money, Benami Property etc.
We also advise clients about selection of jurisdiction which would best meet the tax and commercial objectives while setting up their business in India.
GST
Goods & Service Tax (GST) is a Value Added Tax levied on manufacture, sale and consumption of Goods and Services. GST registration is mandatory for all entities involved in the buying or selling or providing of services in India. Government of India has rolled out GST on 1st July 2017 by enactment of the Central Acts followed by enactment of State GST Laws.
Our business consultants team will help you in GST registration, filing of GST Returns, implementation, credit interlocking ie., claiming input credit, legal proceeding, refunds and audits.Our dedicated and expert team in ApnaCFO, advise our clients in handling all challenges in relation to any compliances and provides expert advice on any aspect of GST.